Street View Page on Country/Region
---
Google Street View is available through Google Maps and Google Earth and provides panoramic views along many streets in the world. It was started in 2007 in the United States and has since expanded to include a large number of countries. Some countries have objected to this form of data gathering and have not allowed Google to take the imagery, Germany being the main hold-out. Available Street View imagery available is shown as blue lines on Google Maps once the so-called pegman has been activated. Images are most often taken by car but a variety of other modes of transport have been used. Once captured, the images are subsequently stitched together. In some areas, Street View images are augmented by privately-done photospheres.
Outline
Street View screen captures
First

StreetView

of The Palacio de

Bellas

Artes

Second

StreetView

of

Bosque de Chapultepec

Castle
Third

StreetView

of The Museo

Soumaya
Links to Street View panoramas
Route from x to y

Route from y to z

Route from z to x
Moore's Where to Invade Next
---
1 Street View Screen Captures
Insert three screen captures here with descriptions.
<![if !vml]><![endif]>
This building is known as the Palacio de Bellas Artes and also called The Cathedral of Art in Mexico. It is located on the western side of the historic center of Mexico City. A very popular cultural building of the country because it has hosted very important cultural events in music, dance, theatre, opera and literature and has held important exhibitions of painting, sculpture and photography but also because of its murals by Diego Rivera, Siqueiros and other architects. This building have been built and rebuilt at so many different occasion but at first, it was built in the late 19th century then in 1910, rebuilt in memory of Centennial of the Mexican War of Independence and the cycle kept going. But the final construction in 1932 and was completed by 1913 all directed by Frederico Mariscal, a Mexican architect.
Second screen capture <![if !vml]>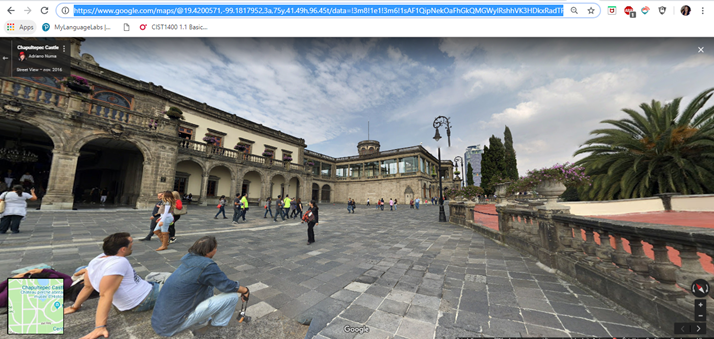 <![endif]>
The Chapultepec primarily known as the "Bosque de Chapultepec" is a very huge territory in Mexico City located on a rock formation called Chapultepec Hill. In fact it measures over 686 hectares listing it among the largest parks of the city in the Western Hemisphere. It is considered It has a huge number of trees making it very important as ecologic area. Those trees are very important for the city because they replenish oxygen to the Valley of Mexico. Due to its various characteristics, the parc has been listed as one landmark of Mexico since the Pre-Columbian era.
Third screen capture<![if !vml]>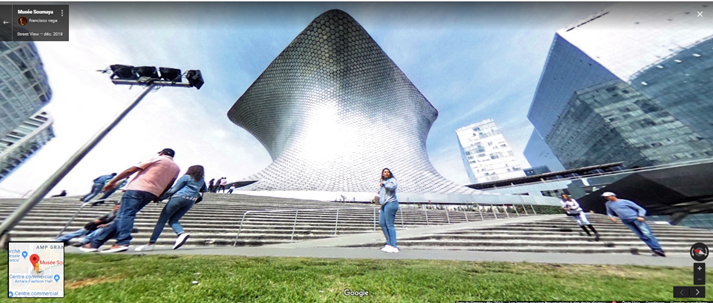 <![endif]>
The Museo Soumaya a non-profit cultural institution is a very beautiful and original architectural monument which more known as a museum. It is a private museum in the city of Mexico City has over 66,000 works from 30 centuries of art including Pre-Hispanic Mesoamerica sculptures. It is considered as one of the most complete collections of its kind. The name of the museum comes from Carlos Slimís wife who died. Slim was the founder of the museum. This museum is counted among all those that are the most visited in the world.
2 Links to Street View Panoramas
Insert three links with descriptions to Street View Panoramas here.
Example-1: The Palacio de Bellas Artes
Example-2: Bosque de Chapultepec Castle
Example-3: Soumaya Museum
3

TripGeo

Streetview

Player
The TripGeo Streetview Player tool stitches Google's panoramic street view data into an animation. In the dialog, you can enter the start and end location of your trip. When you click Preview, the route is marked on a map and the StreetView images will start playing. You can control the method of travel, the pace of the timelapse, and the distance between StreetView images.
<![if !vml]>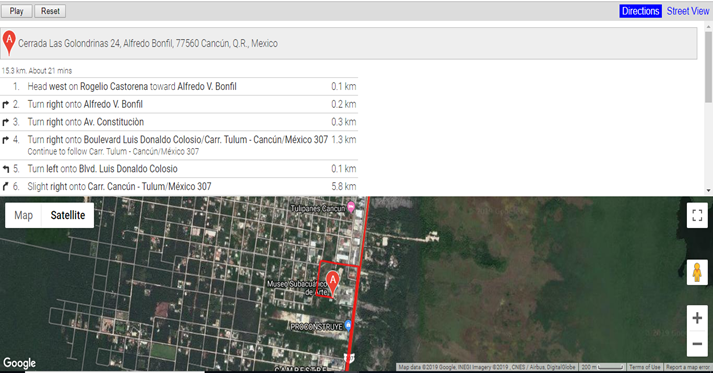 <![endif]>
StreetView animation in Cancun from the underwater museum to the Marbella Restaurant.
This Street View animation takes us between two locations in Cancun. When the animation starts, At the beginning, we see a normal neighborhood and we keep driving till we get to a main road. We then drive until we get to the area of The Marbella Restaurant.
---
<![if !vml]>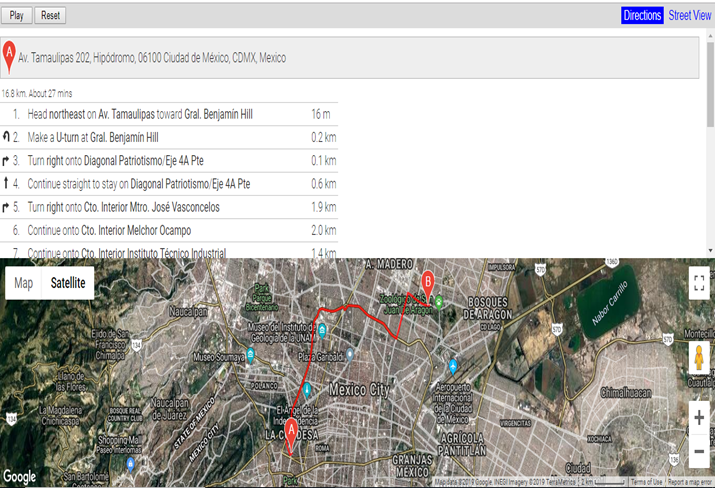 <![endif]>
From Cine Lido to Templo de la Ciudad de Mexico
This Street View animation takes us between two locations in Mexico City. When the animation starts, we are right at a center of the streets where different streets direction is connected and surrounded by some stores a normal neighborhood and we keep driving till we get to a main our destination The Templo de la Ciudad de Mexico.
<![if !vml]>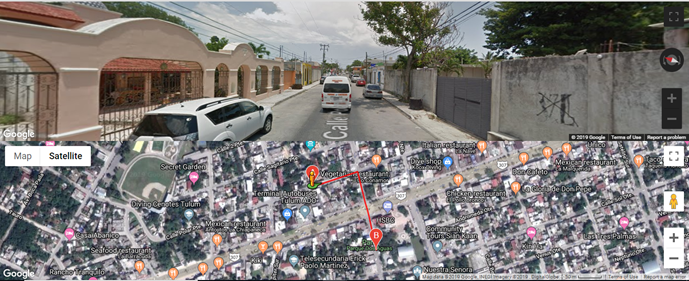 <![endif]>
<![if !vml]>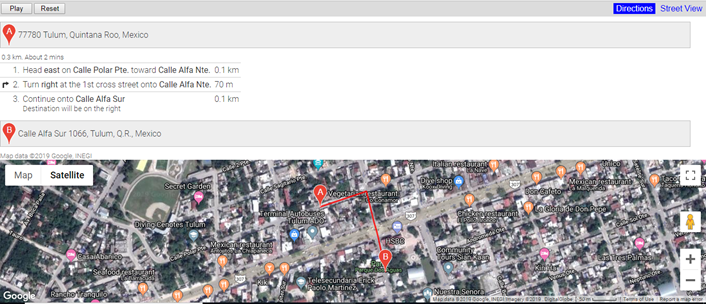 <![endif]>
This Street View animation takes us between two locations in the city of Tulum. When the animation starts, we are right in front of a house gate right in the middle of a neighborhood aisle road which we have to drive out of to get to the main streets and keep driving to reach our destination and arrive at The Templo de la Ciudad de Mexico.
4 Moore's Where to Invade Next
Moore's documentary is politically polarizing. Conservative columnists, such as Armon White, are sharply critical of the movie. First, comment on the validity of White's negative review. Then, putting aside politics, what can the movie show us about the value of travel in understanding our own country.
M. White here seems to show more dedication in showing his strong Bias against M. Moore than focusing on describing the movie, films themselves. Mr. White through his complaints against the documentary film just kept showing how partisanship his review was. We can see how M. White has a strong legitimate view of his country and just know more about how it works. Despite his strong attachment to his country M. White nevertheless doesnít contradict eventually that there is progress that need to be done at certain level comparing to some other country especially in the European continent.
There were strong political views in this article but nevertheless, the movie was very interesting by giving us some insights of other countries and how compared here they do handle things all kind of Things. Especially with laws difference from one country to the other. Therefore, there is a strong sentiment of hate †coming from White to Moore. I believe that it is obvious that those reviews are more criticizing Moore actions, politics, opinion over the film itself making the review of the film to my personal opinion un-receivable because of the strong bias this one shows towards Moore. Finally, I would tend to say that this article shows the importance of traveling to understand other culture than just believing everything that are being said about a specific country.
There is a strong representation of existing differences among different countries with different laws/ rules on everything. Therefore, for us to be able to understand how different a country is we need to get out of our bubble and explore but also, we can see by traveling outside how our own country is perceived and also understand some laws of our country. But also learn on how to appreciate our country more there would eventually have some areas that our country would need improvement in but also what the country is sufficient and good at, do well. So, we can see that there is more in this article about cultural differences and differences in government organizational structure.
---
Submitted by [Krystel Audrey Sophie Sidiki Bolanga] on [April 5, 2019].