Activity Map/Picture
-Will be provided with breakfast at the hostel.
A nice place to visit would be the Madrid Rio Park, which is a huge cultural recreational place because of its landmarks and leisure facilities and the cultural history behind it.
I
I<![if !vml]><![endif]>
There are two things I like to do the most is running and walking I might not practice sports in general but at least those two are

my

to go goal.

So

having a walk to the park and back to the Hostel would not be bad it is also part of visiting and exploring neighborhoods and that's even the best way to fall upon nice places that we will enjoy we never know.
<![if !vml]>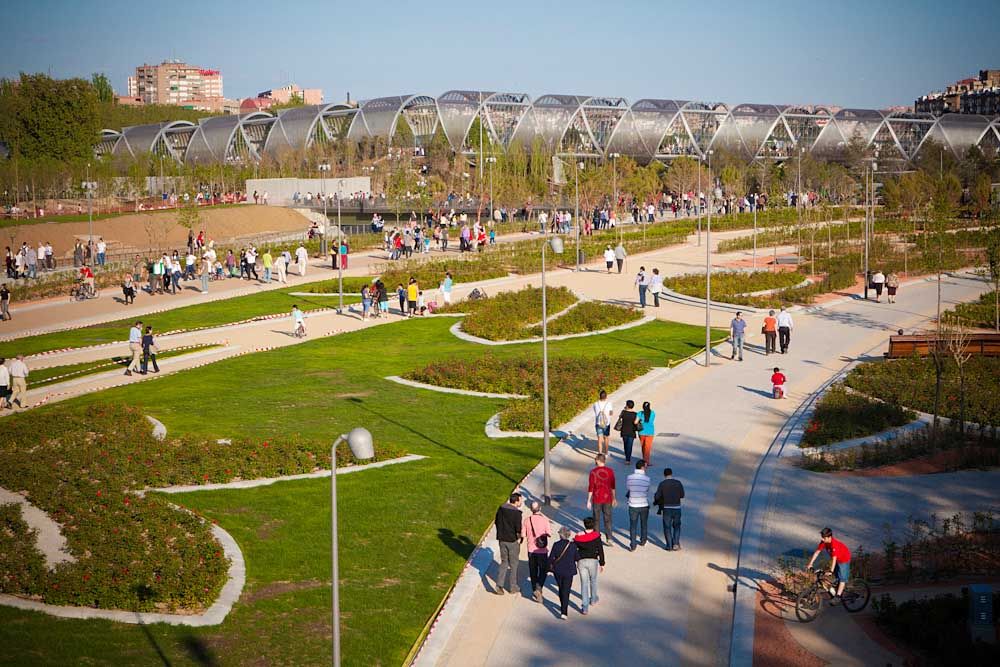 <![endif]>
This is a must-see place, because as said in this article, Trip-N-Travel, 7 Things to know about Madrid Rio Park "Madrid is famous all over the world for several things; however, the river is not one of them – though this opinion may be changing. Since 2011, Madrid Rio Park runs along the Manzanares River and becomes one of the different ways' tourists are the Spanish interest today. If you're visiting Madrid, you should come to Rio Park to see its urban beach, nature, and recreation areas on both sides of the river."
I believe that for the immensity of the place there are much to see for just couple of hours so I will allow myself to visit The Beach, green areas, and recreation areas on each side of the river
<![if !vml]>
<![endif]>
After enjoying the fabulous visit, I will be able to head home and enjoy my own personal dinner bought from the grocery store Desi Gourmet.