---
Least Expensive Around the World Airfare
Visiting all continents in the world for at least one week, including the two most populous countries in the world (both in Asia).
---
Outline
Method

Influence of travel dates, places visited

By Air

By Bus and Air

Bus Graphic

Airfare graphic

An Idiot Abroad
---
Method
I used the Kayak websites which redirected me to comparator websites like Emirates, cheapAir, Justfly, Jetcost, Asian airlines, Priceline and couple more giving me different options. Also, I used Wanderu, Megabus, Trailways, Greyhound to look for buses and itinerary details. I had to took time to look into the right website for bus itinerary which I finally booked my trip with Megabus from Omaha to Dallas and from the return from JFK to Chicago then Chicago to Omaha. Well those are the couple websites I looked into in finding the least expensive airfare around the world by flights only.
Influence of Travel Dates, Places Visited
I tried different cities from different countries in South America, and from one place to another using the same dates frame the prices could incredibly increase like the difference of prices while looking for flights in Chile or Colombia, Colombia, Congo, Cameroon, Australia, Germany, India, China . I looked dates like March 28, April 6, August 03 which still didn't have the price I was looking for until I changed it to closer period from early April until early June for the whole world trip and it turned out to be better but not as cheap that I would have needed.
By Air
The least expensive airfare flying from Omaha to all continents. Stay on each continent at least one week.
Date

Origin Destination

Departure-Arrival time

Flight cost $

Visa Cost

Comment

April 8th 2019

Dallas - Bogota

06:17 am – 1:15 pm (March 31st)

$177.78

There is no fee for a stay in Colombia up till 3 months

It is easy for US citizens to travel to Colombia because they actually do not need any visa

April 18th 2019

Bogota - Munich

10:45 pm – 05:30 pm (The 19th )

$ 604.90

$60

This trip will last for a week and will require a basic knowledge of German

April 27th 2019

Munich – Shanghai

11:20pm – 9:50am ( April 29th )

$369.60

$140

Traveling from Germany to China was not as expensive as I thought

May 10th 2019

Shanghai – Sydney

01:35am – 07 : 30 pm

$188.23

N/A

Same here no visa needed just an authorization Eta for stay up to 90 days.

May 19th 2019

Sydney – Nairobi Kenya

01:30 pm – 01:05pm (May 20th)

$626

$112

Nice destination

May 28th 2019

Kenya – New Delhi

12:20 am – 02:30 am (May 29th )

$ 374.80

$150

The visa fee for India is a bit expensive someone might think.

Jun 9th 2019

New Delhi – New York NY

01:05 am – 10:45pm (Jun 10th)

$ 485.93

N/A

Last to be visited

Total

Flights

= $2827.24

Visas

= $462
The total cost to fly around the world, including visa costs, is $3289.24
Insert screenshots here.
<![if !vml]>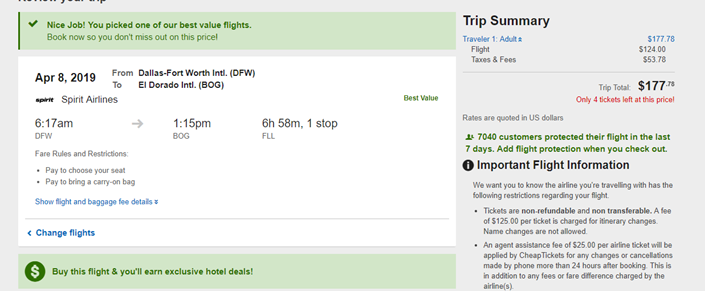 <![endif]>
<![if !vml]>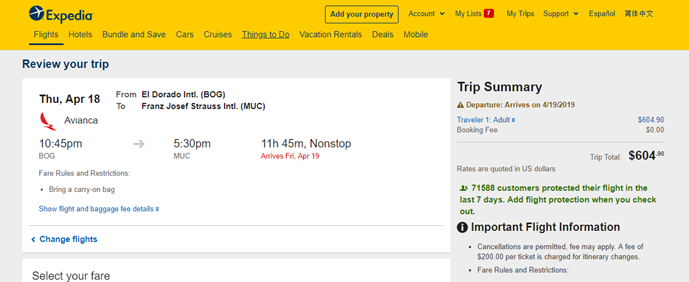 <![endif]>
<![if !vml]>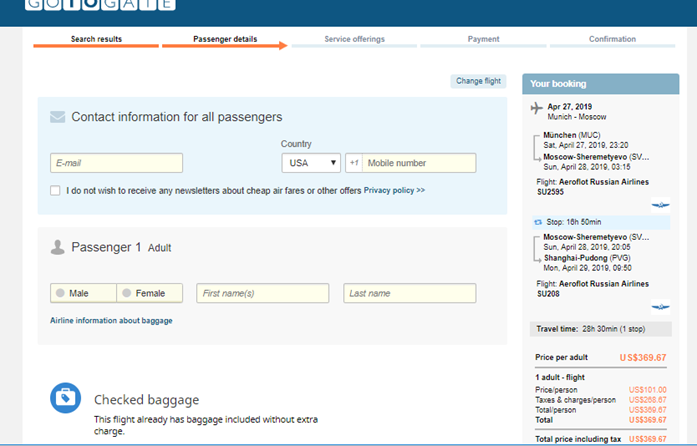 <![endif]>
<![if !vml]>

<![endif]>
<![if !vml]>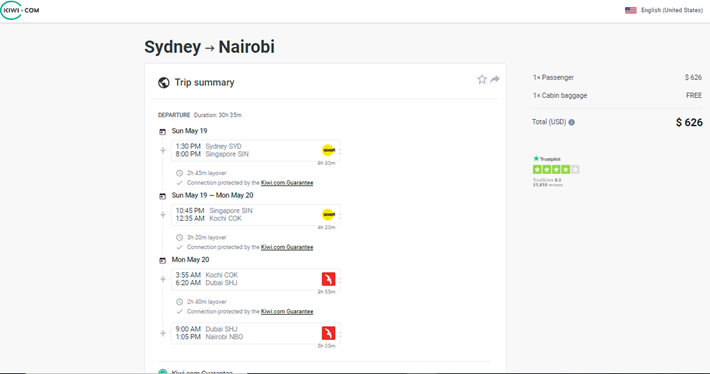 <![endif]>
<![if !vml]>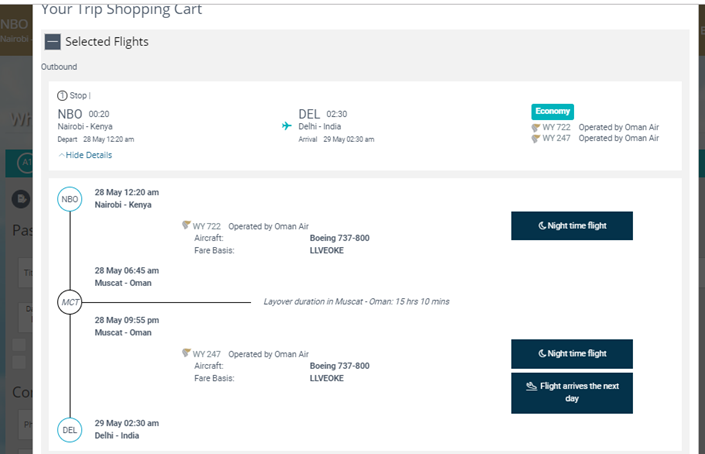 <![endif]> <![if !vml]>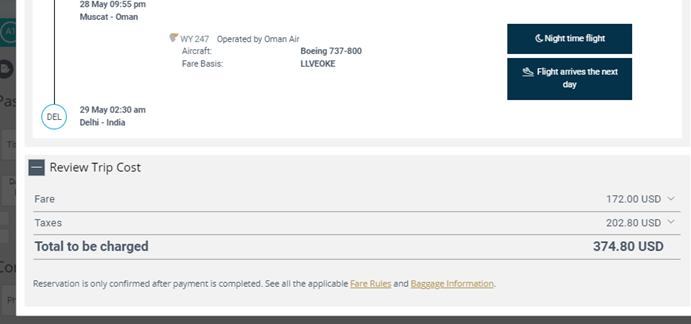 <![endif]>
<![if !vml]>

<![endif]>
Visas
<![if !vml]>
<![endif]><![if !vml]>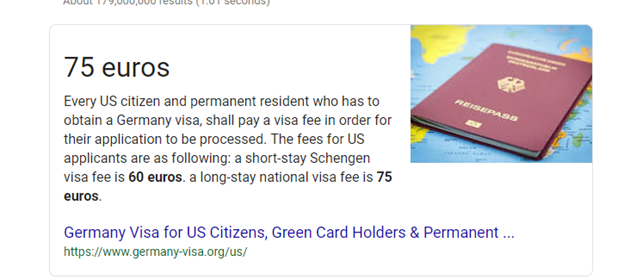 <![endif]><![if !vml]>

<![endif]> <![if !vml]>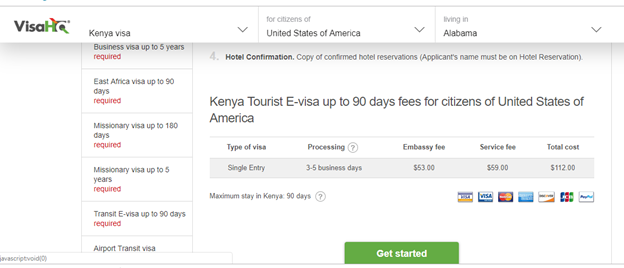 <![endif]>
By Air and Bus
The Bus trip contrary to what it seemed turned out to be way more cheaper than a flight. A round trip from Omaha to Chicago only cost $307
Bus Graphic
<![if !vml]>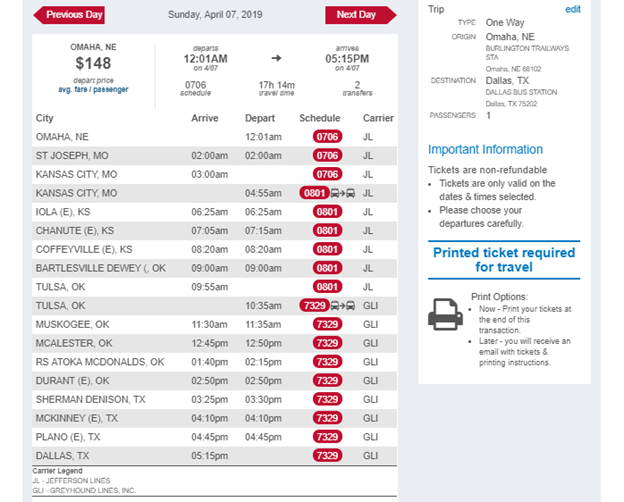 <![endif]>
<![if !vml]>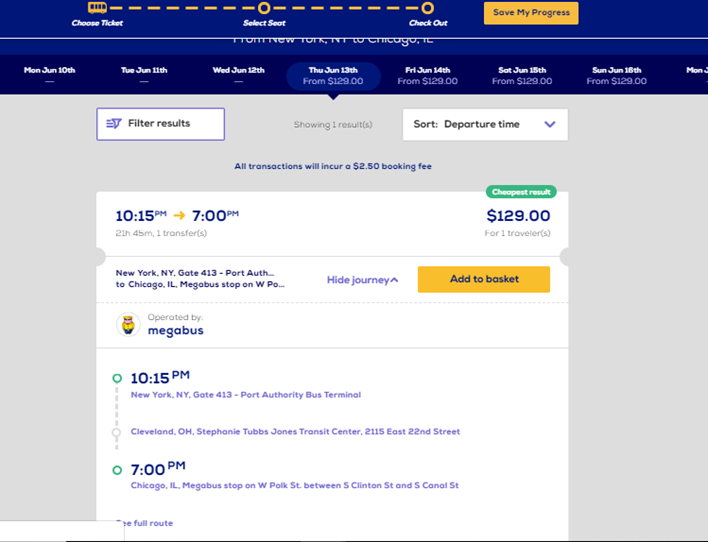 <![endif]><![if !vml]>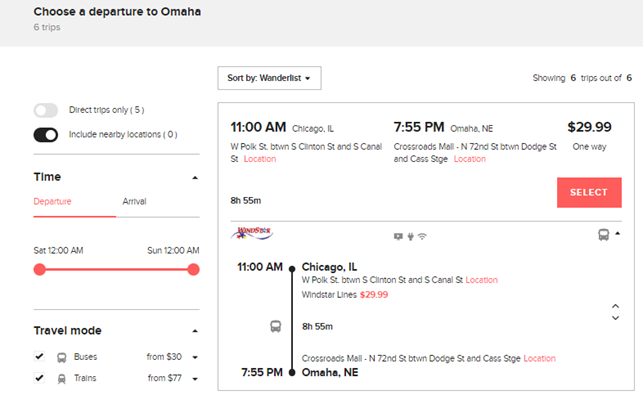 <![endif]>
Airfare Graphic
<![if !vml]><![endif]>
Use the print screen button on the keyboard to capture the entire itinerary. Then, open a picture editing program and select Paste. Crop to fit and save.
An Idiot Abroad
Comment on two episodes of this series: 1) In the Great Wall episode, the main character talks about a toad in a well. What is the point of this story? 2) Comment on some of the lodging presented to the main character in his trip to India.
The purpose of this series is to show how isolation could make someone or anyone for this matter not really that interested of visiting the world and to be contempt of the little he/she/they know about overseas countries from staying right where they are in their comfort zone. But eventually if anyone needs to really know more about the world, he will need to physically go to other destinations. Therefore, in the great Wall episode the story aims to say that only little can be known of the world without traveling while there is more to discover from travelling. We see on this series that Karl likes his life as it is, he has no envy to travel out of his well after living all his life in the UK he is now with little enthusiasm leaving his country, his well traveling to other countries. 2) For a man of his stature and knowing his reluctance on traveling we can say that the type of lodging didn't help at all, a terrible lodging, every single place could not even be close of his life style. Rather saying poor I would say that India has more a free spirit in the way they live which for a westerner would be more identified as signs of poverty this is why from all places it my have been at nothing could have been up to Karl expectations except during the spiritual festival where the tent could at least been the most adequate among everything he experienced. But the truth is that Steve and Ricky didn't put much effort in finding great places for his but instead the worst one but the truth is that was the best way to fit in Indian lifestyle while it might have seemed unthinkable living in such places for Karl, there are nothing more normal for Indian.
---
Submitted by [Krystel Audrey Sophie Sidiki Bolanga] on [March 15 2019].